Household Storage – Commercial Storage
Sometimes it will be necessary to place some or all of your effects into storage before being able to move into your new home or you may simply wish to free up some space in your current home. Irrespective of whether you have long or short term storage requirements, or you need domestic or commercial storage, we are confident that we have a storage solution to suit.
Everything that you would like to store will be placed into our wooden storage containers. We will bring the containers to your home or business premises and your effects will be expertly wrapped and packed away. They are then sealed, returned to our depot, logged and stored away in our warehouse which is safe, clean and dry.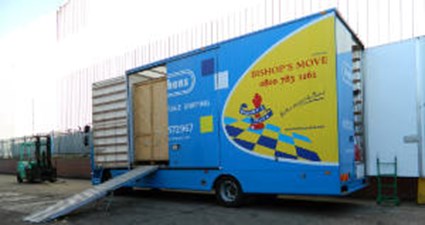 The benefit of containerised storage as opposed to single unit storage facilities is that the handling of your effects is reduced considerably. Once loaded, your effects do not need to be unloaded at the warehouse, we will simply fork-lift the entire container from the lorry and into the warehouse.